Our favorite coffee-related books for summer reading
With warmer days upon us, it's time to start your summer reading list. Here are our suggestions for coffee-related books to pair perfectly with a cold brew on the beach: 


Hoffman is a
World Barista Champion, coffee roaster, and coffee influencer. Both of these books
are for anyone who loves
coffee as a hobby or career. For
The Best of Jimseven 2004-2015
, Hoffmann compiled 92 of his blogs to cover the main topics of espresso, coffee brewing, coffee business, and careers in coffee. Hoffman, unlike many coffee experts of the past, is open to sharing his coffee secrets within such a competitive industry, and he does so in an entertaining, unfiltered, and opinionated manner. In
The World Atlas of Coffee
, he explains where coffee comes from and how it's harvested country by country – from Bolivia to Zambia. He dives into coffee varieties, terroir, harvesting and processing, and roasting and brewing methods. Both are quick reads and useful to refer back to from time to time. 
Eggers tells the tale of Mokhtar Alkhanshali, a Yemeni-American coffee roaster and importer. The book begins with Mokhtar's frustrating experience as a poor second-generation immigrant and progresses into thrilling stories of Mokhtar facing dangers – such as militia confrontations and kidnappings – in order to get his first coffee samples from Yemen to an American coffee conference. This book is for anyone who loves narrative stories full of
history, politics, and adventure, and those who want to learn about what it takes to create a coffee business.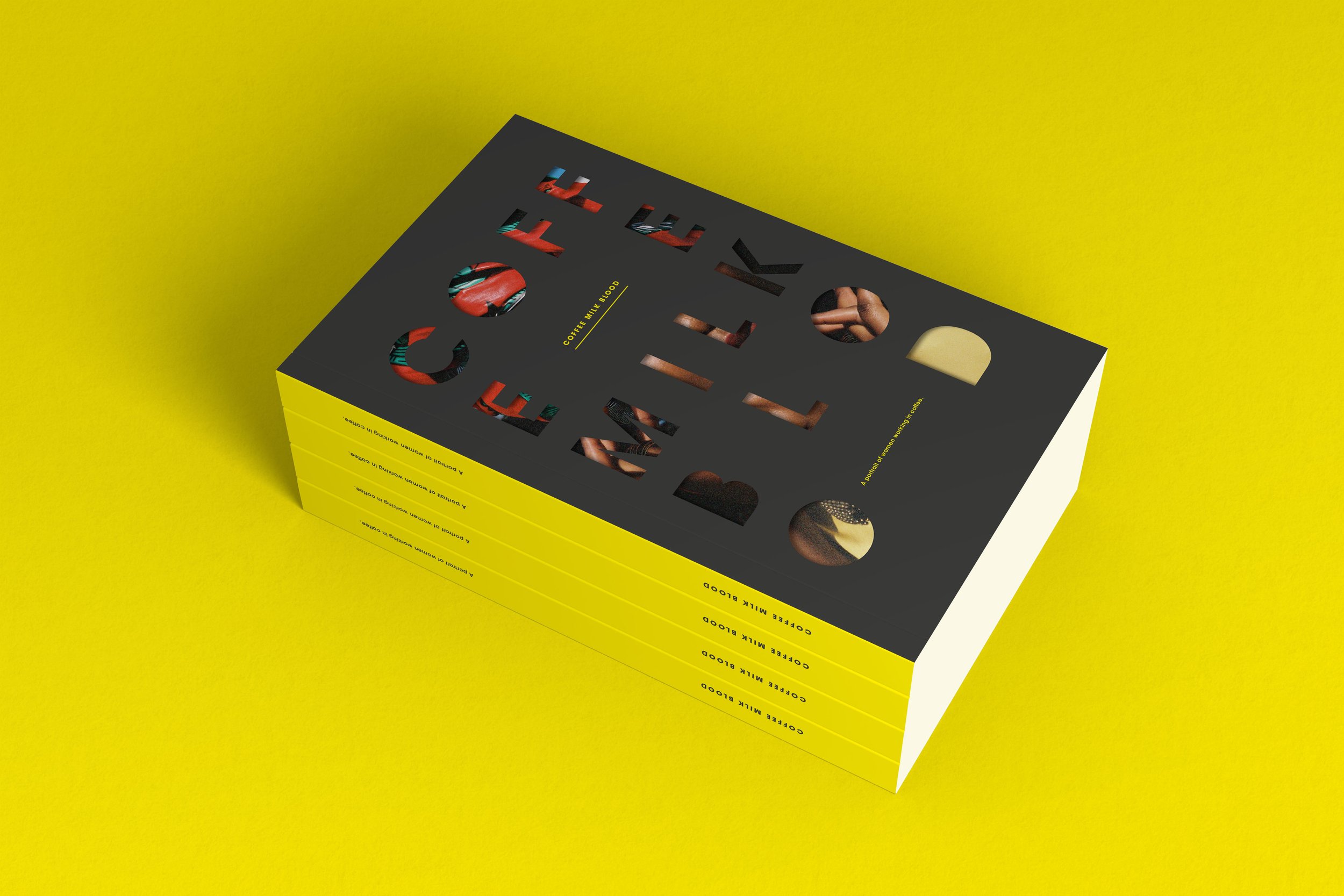 Angwenyi is the founder of the Kenyan coffee trading company
Vava Coffee
and cofounder and director at
Gente Del Futuro
. Her book is
a stunning visual representation of the resilience of Kenyan women in coffee. Her beautiful photography presents Kenyan farmers in a fresh light that elucidates how the history of slavery and colonialism has affected coffee-producing countries, and how institutional power structures continue to influence the way coffee producers are portrayed in marketing.
She
rejects this traditional portayal by sharing the perspective of coffee growers and depicting them with dignity and pride.


Written by professors of Chemical Engineering at the University of California, Davis, this
instructional book is perfect for coffee nerds looking to better understand the science of coffee.
The Design of Coffee
provides an introduction to chemical engineering via coffee roasting and brewing. Hands-on coffee experiments demonstrate key engineering principles, including material balances, chemical kinetics, mass transfer, fluid mechanics, conservation of energy, and colloidal phenomena.
This book was designed for a university lab course, but it's still useful for home coffee enthusiasts with some background knowledge in science. 


Jaffee is an Associate Professor of Sociology at Portland State University. His engaging ethnography delves inside the world of Fair Trade coffee to uncover the politics of the coffee industry and its social movements.
Using his extensive research on the social, economic, and environmental benefits of Fair Trade coffee for farmers in Zapotec indigenous communities in Oaxaca, Mexico,
Jaffee
attempts to explain the complicated concept of "fair trade" and its future. This book is for readers both new to or knowledgeable about the coffee world.


Rao is a renowned roaster, barista, and consultant who was unsatisfied with other instructional books on coffee. So, he wrote this short book packed with coffee jargon and methods for professionals and aspiring baristas – it's not recommended for beginners. Rao explains cupping, roasting, latte art, water chemistry, and the most important factors that contribute to flavor development. Rao has also written various other books, available on his website, for coffee nerds looking to dive even deeper into brewing and roasting. 


Johnson is the founding director of the
Coffee Coalition for Racial Equity
and
BD Imports
. In her book, she elucidates the history of slavery in the Brazilian coffee sector that has shaped the modern coffee industry, and challenges the industry to be more inclusive. The book is an inspirational
​​narrative of two
Black, first-generation farming families who are
breaking through barriers in the specialty coffee industry. This is a great book for readers both unfamiliar and familiar with the coffee world who want a deeper understanding of the colonial barriers coffee farmers around the world face daily.



Written by 


Melina Devoney 


Barista, Coffee Captain, Blogger