Catering
Need hot, fresh, organic coffee and bites catered?
We've opened up our catering & delivery service to offer drip coffee and quick bites for small scale events in the LA area.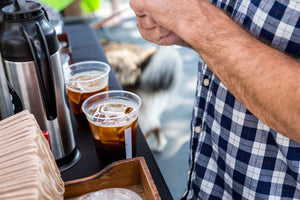 Your favorite Groundwork items catered to you!
Drip Coffee, hand-crafted food menu items, fresh baked goods, & small bites.
Delivery options available at select Groundwork Coffee locations.
For catering inquiries, contact your local Groundwork Cafe
Note that we need a minimum of 48 hours before expected delivery.